Summary/Elaboration of the New, Smashing Super Smash Bros. Ultimate Direct
  On Thursday, Nintendo published their latest Nintendo direct; only this time it was completely dedicated to the upcoming and much anticipated Super Smash Bros. Ultimate. With a span of over 40 minutes long on YouTube, the direct revealed bucketloads of new content coming to Ultimate, coming during and after release. These included new fighters, "spirits" replacing character trophies, options for playing with other people, and much, much more. Being the most anticipated upcoming Nintendo game of today, the possibility of Ultimate being disappointing has zero chance of winning this battle.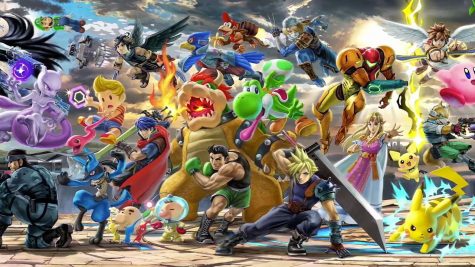 Fighters, Amiibo, Spirits, and Assist Trophies
The direct started with a few shots of demonstrational gameplay, a blast of the Super Smash Bros. Ultimate Direct 11.1.2018 logo (shown at the top of the page) , and then went straight to Masahiro Sakurai, the creator of Super Smash Bros. and narrator of the direct.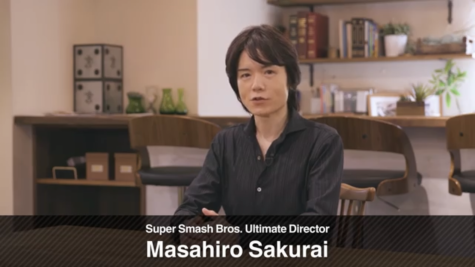 Ultimate was already revealed to have all of the characters and DLC from past games at E3 2018, but this direct revealed two new fighters, Ken from the Street Fighter series and Incineroar from Pokémon. Each fighter has many details about their special moves and skill sets, with some examples being Ken's two final smashes and Incineroar's fighting moves reflecting pro wrestling moves.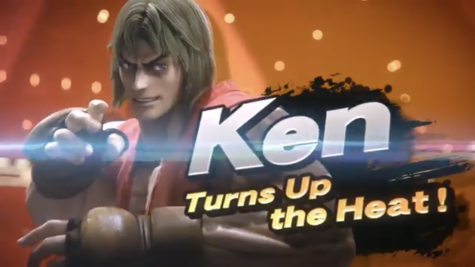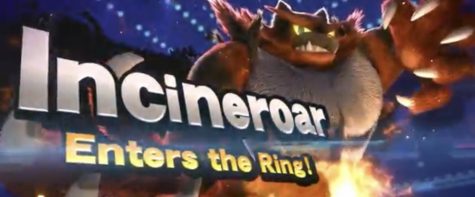 New amiibo for the fighters coming to Ultimate we're also revealed, with amiibo for Splatoon's Inkling, Metroid's Ridley, Star Fox's Wolf, Donkey Kong Country's King K. Rool, the Ice Climbers from the game of the same name, Animal Crossing's Isabelle, Pokémon's Pichu, Street Fighter's Ken, Zelda's Young Link, and Super Mario's Daisy, with possibly more arriving in the future.
A concept completely new to the Smash Bros. series is the concept of spirits, which are characters from varying video game worlds that strengthen you in battle. The four levels of spirits are novice, advanced, ace, and legend. On a fighter's stats, you can assign them a primary spirit, which would enhance a fighter's stats, and if a primary spirit has enough slots, they could be assigned with supports spirits, which would lend that fighter additional skills. You can acquire spirits through interesting spirit battles, where the fighter you're equipped with goes against a "puppet fighter" that's possessed by a spirit. With spirits, you can battle against other players with spirits equipped, strengthen them with snacks and training in the gym, and send them off to search for treasure.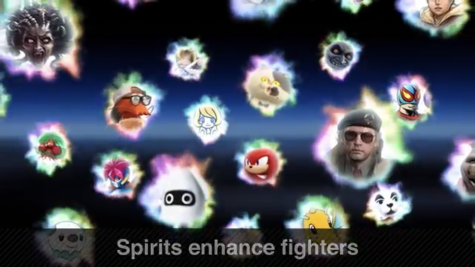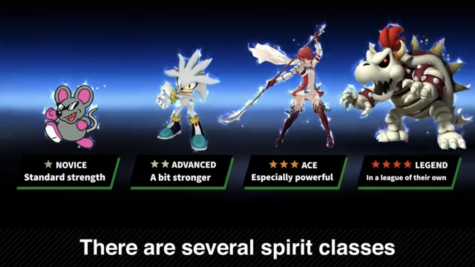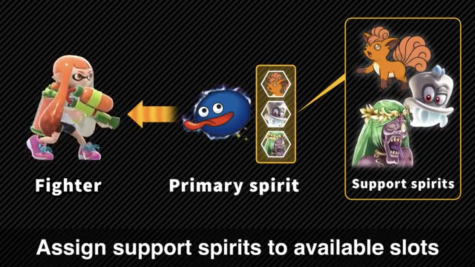 Additionally, there's slated to be 59 assist trophies in Ultimate, with some examples being Isaac from Golden Sun, Thwomp from Super Mario, Yuri Kozukata from Fatal Frame: Maiden of Black Water, and a truckload of others.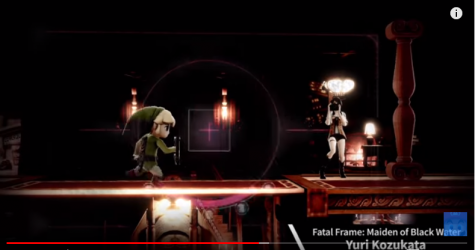 Local Wireless and Online Play             
In Ultimate, you'll be able locally with friends via a wireless connection with different Switch systems, play on one copy of the game with multiple controllers, and play by yourself in online mode. Instead of selecting "For Fun" or "For Glory" as in the Wii U game, three factors influence who you end up playing with: preferred rules, which sets game modes such as time and stock, Global Smash Power (GSP), which is the level you're at, and the distance between players, where players in close proximity to each other end up playing against each other. It's recommended to connect a wired LAN cable to a Switch system to secure a stable connection.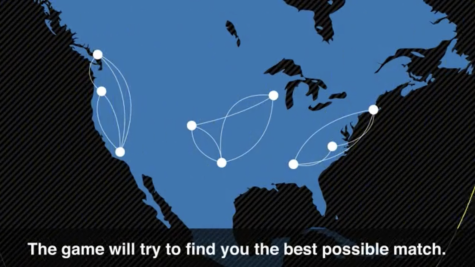 In online mode, a player with a high enough GSP can partake in elite battles, which are battles that have the greatest players fighting against you. Every online player also has a smash tag, and when you win a battle, you would receive a player's smash tag. These can be traded for in-game gold. Before and after battles, you can also choose from a wide variety of pre-set messages to send to the player using the directional buttons. Another thing you can do before a battle is play in different game modes while waiting for the other player(s).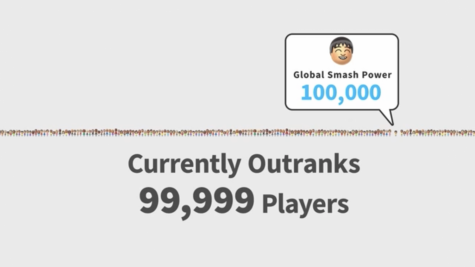 Spectator mode and 2-player online co-op teams will be returning as well, with the former allowing you to watch other players battles to gain experience and the latter allowing you to play on a single Nintendo Switch system with a friend against other teams online.
Another new feature for Ultimate is being able to set up a "Battle Arena" where you can play against your friends. You select to have a spot to join the battle, wait in line, and spectate. With the Nintendo Switch Online App, you can voice chat with others in battle arenas, and Nintendo is even developing a new app specifically for Ultimate titled Smash World, where players can post gameplay videos and watch them, with Nintendo installing regular updates when it launches.
More Features
More features to be in Ultimate guides, challenges to earn rewards, records, gold being able to be exchanged for music tracks and spirits, a mini-map in the top right corner of the screen displaying the locations of fighters, the ability to choose from eleven different languages, and much, much more.
Just like in Super Smash Bros. for Wii U, you can customize Mii fighters with tons of different options in Ultimate. Some new outfits for Mii fighters include a Yiga Clan set modeled after the Yiga Clan from The Legend of Zelda: Breath of the Wild, a Ribbon Girl set modeled after Ribbon Girl from the fighting game Arms, and a Toy-Con set modeled after a Nintendo LABO player.
As if Ultimate's massive amount of content wasn't already enough, there's set to be upcoming DLC as well. There's set to be DLC sets that each have one new fighter, one new stage, and multiple new music tracks, slated to cost $5.99 each. Excitingly, there's a "Fighters Pass" in development set to have 5 new characters, 5 new stages, and all of the new music tracks, slated to cost $24.99. Furthermore, one piece of bonus content that will be available to players who purchase the Fighters Pass is a Mii costume for Rex from Xenoblade Chronicles 2.
Near the end of the Direct, Sakurai revealed a surprising detail: If a player pre-orders Ultimate, he/she will be able to play as the Piranha Plant from the Super Mario series for free for a limited time, with the fighter even receiving its own amiibo in December. The fighter is expected to be a tough character to play against, with attacks such as spitting poisonous acid and stretching for long range attacks.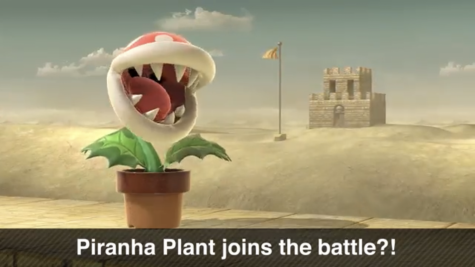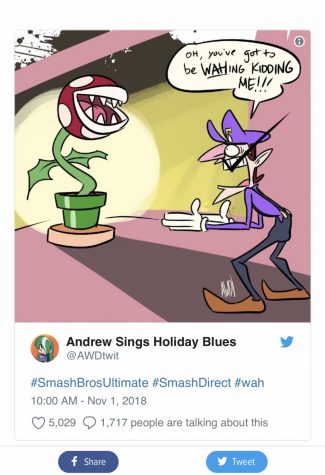 -There have been many reactions and memes circulating around the internet about Piranha Plant's inclusion as a fighter.
Yet another detail revealed was a new story mode for Ultimate called "World of Light Adventure Mode". In it, the strange force that caused all of the bodies of the characters from other video game worlds to turn into spirits is taking over the universe. To add gas to the fire, every single fighter is captured and turned into henchmen for this strange force, except for one.
Kirby, the only fighter not captured, will have to navigate through different worlds and fight his fellow fighters to free them. As players progress, they will have freed more and more fighters and unlock more playable characters in World of Light, ultimately leading to the epiphany of the strange force taking over the universe.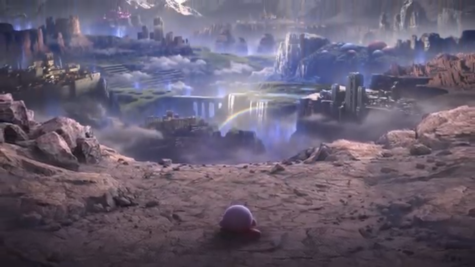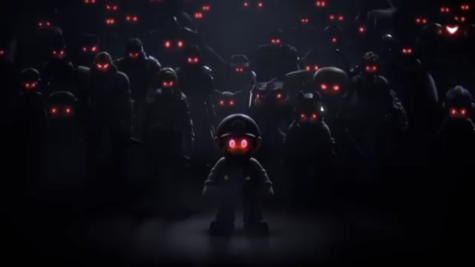 -World of Light is dubbed by polygon.com as "fan fiction at its finest." Unlike Brawl's Subspace Emissary, it's planned to be "more about fun than story." 
Events
On http://smashbros.nintendo.com/events/, people can check out gaming events featuring Super Smash Bros. Ultimate as the competing game, with many planned for the future and beyond.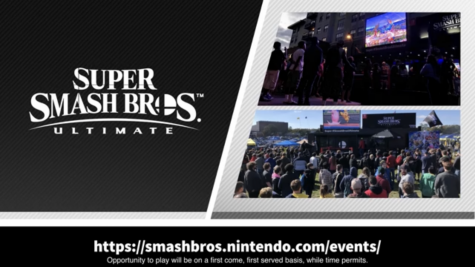 Even here in Westlake we have events where players can kick each other's butts in Ultimate. The Westlake Porter Public Library already has an Ultimate tournament planned for December, with many more likely to pop up in the future.
Super Smash Bros. Ultimate is likely to be the biggest game of the holiday season that has a negative percent chance to disappoint. With an earth shattering amount of content going out of this world, this game will leave every Nintendo hater/disbeliever with a good slap in the face and jaw drop.
The Porter Public Library Smash Bros. for Wii U tournament is occurring on November 6th and the Smash Bros. Ultimate tournament is occurring in December, the month of the game's launch!!!
Link to Original Nintendo Direct:  https://www.youtube.com/watch?v=fccgHnBQ0YM