A Heart in a Body in the World Book Review
February 16, 2019
 It's been about a year since the tragic school shooting of 17 students and teachers at Marjory Stoneman Douglas High School that shook the nation. Both gun laws and the public's attitude toward guns have changed tremendously in a year, with 69 new gun laws being voted for by both Democrats and...
My Opinion on the 53rd Annual Halftime Show and the Controversy Behind It
February 3, 2019
So let's just all admit that the halftime show this year was very disappointing! The 53rd annual halftime show took place tonight and I was actually pretty excited about it. I was looking forward to hear some of Maroon 5's and Big Boi's old songs mixed with a few of Travis Scott's...
February 2, 2019
Do you ever find yourself sick of unhappy endings? Did you check to make sure Gone Girl didn't have a sequel after realizing Nick just stays with Amy? These days, it seems like a movie needs either a sad or a severely ambiguous ending in order to be...
Podcasts You Should Be Listening To
January 5, 2019
It's the start of a new year which ushers in talk of resolutions and hopes of trying new things. One thing I encourage everyone to do this year is to start listening to podcasts. Listening to a podcast can make even the most mundane task more enjoyable....
Recent Sports Scores
Saturday, January 5

Girls Varsity Basketball

Westlake High School 58 - Avon High 46

Saturday, January 5

Boys Varsity Bowling

Westlake High School 3134 - Lakewood High 2067

Saturday, January 5

Girls Varsity Bowling

Westlake High School 2598 - Lakewood 1270

Saturday, January 5

Boys Varsity Hockey

Westlake High School 0 - Brooklyn High 2

Friday, January 4

Boys Varsity Basketball

Westlake High School 69 - Avon High 80

Thursday, December 13

Boys Varsity Wrestling

Westlake High School 49 - Amherst High 28

Loading ...

Haddy W. Dardir, GW Staff Writer
December 20, 2018
It was December 3rd, and I was going straight from the school to the library after the day to get volunteer hours from the VolunTEENS program taking place at it. When I went to the computer lab where Code Club for grades 3-4 occurs, the kids usually go on Khan Academy for lessons or Scratch 2.0 to code programs such as animations and games. However,...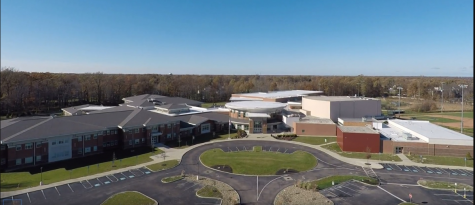 Inside Westlake High School's Troubling Parking Lot Design
December 20, 2018
Westlake High School has nearly 1,200 students and staff members. With this high number of students,...