To Not to Prank and Never to Prank: The Reasons Behind Senior Pranks Being Heavily Discouraged at WHS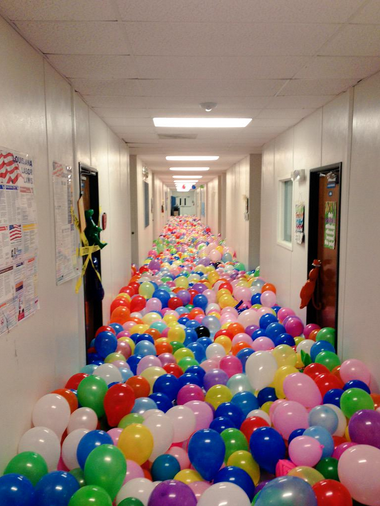 People love to talk and gossip about trends, annual events, and the ways they can be the center of attention and next big thing at WHS. Points of discussion include Halloween costumes, ways to make the school more environmentally friendly, and senior pranks. However, something that many students at WHS forget is the fact that it's nearly impossible to perform senior pranks in Westlake's environment. From banning seniors from leaving school during lunch period to banning food in the classrooms, it's not obvious that senior pranks are viewed with scorn in the eyes of school administrators. Last spring, the Green and White interviewed Paul Wilson, principal of Westlake High, on this thought-provoking topic puzzling comic-hungry students whose plans to end their time at WHS with a bang have ceased.
G&W: So when where senior pranks outlawed at Westlake High School?
Principal Wilson: I don't think senior pranks were ever outlawed. They just became frowned upon when people started getting charged with things. A few years back someone did damage to the building, and it ended up costing them over 2,000 dollars to fix what they had done.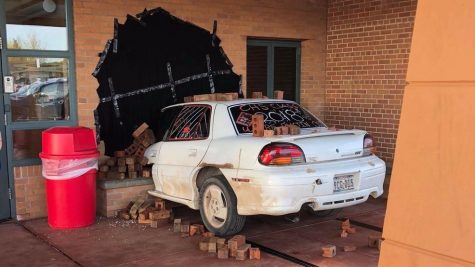 G&W: Do you remember the particular pranks?
Principal Wilson: There were different pranks I've been a part of, not just here, but at other buildings that were really hurtful to people (could be students or adults), hurtful to animals, or hurtful to our building. And when you start doing those things, we don't really see the need to do those pranks. Because we have so many cameras around here, we always know who's doing what. And it's really not worth it because the seniors now, if we don't have any senior pranks, get out of school early and get food trucks. On my board, we have Barrio and East Coast Custard, all set and ready to go if they elect not to do any.
G&W: So basically, getting rid of those food trucks and such is something that might happen if any inappropriate senior pranks happen again?
Principal Wilson: Yes. The last few classes have not had any issues at all. As you know, we want to do something nice for the seniors on their way out. We're just hopeful they're respectful of everybody here as well as our facility. 
G&W: However, what if a senior prank is not something very damaging, such as putting ketchup packets on toilet seats? [wait, on the other hand it would be due to extra work for the janitors]
Principal Wilson: Correct. I would always strongly encourage anybody who has an idea to come see me and discuss it first. That's always the best method, because what you might not think is damaging is something I probably know could be damaging. So rather than do it, as you know, come see me. 
G&W: So basically, massive senior pranks are very frowned upon at the school such as putting ketchup packets on toilet seats or Saran Wrapping everything in the school?
Principal Wilson: Yes, that would cost a lot of money to undo because of custodial costs. Plus, that could be considered damage to property, and I don't want to get Officer Fortkamp involved. I think we said we had a student who thought he had a pretty funny prank a few years ago, and we had to call his parents in, who had to pay $2,000 in order for him to graduate.
Although senior pranks may be on someone's senior year bucket list, chances are he or she won't complete it in time for graduation. However, based on the words of Principal Wilson, the discouragement of senior pranks isn't just another student restriction. Instead, it's the prevention of something that, although funny, could be damaging to Westlake's environment and really isn't needed. This goes to show how much Westlake values their building and staff and how they feel deserving of respect from the kids they educate and look after. With plenty of spirit days and other opportunities to impress and intimidate people (as shown by Rose Arch), the idea of senior pranks is only one tree in a bright, colorful rainforest of laughable skits.