Yes, There's Going to be a New Pokémon Movie; However, it's Not What You'd Expect
Last Monday, on November 12th, Warners Bros, Legendary Entertainment, and the Pokémon Company released the trailer for the upcoming Pokémon movie. Of course, the film stars every type of franchising's favorite Pokémon, Pikachu, as the star Pokémon of the movie. You might think that this movie would be a live-action version of the old Pokémon cartoons and movies, in which it would follow a charismatic, experienced Pokémon trainer with Pikachu saying nothing but "Pika, Pika, Pika!" throughout their adventure.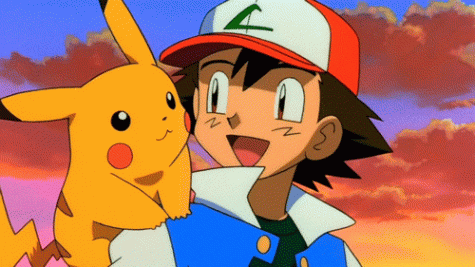 Strangely, the upcoming movie is somewhat different from that plot scheme. The new film, titled Detective Pikachu, has its story loosely based off of the 3DS game of the same name. In the game, the plot revolves around the adventures of Tim Goodman and Detective Pikachu himself, in which Tim is the only person able to understand Pikachu. The game is based on solving various mysteries by walking around crime scenes, searching for clues, and talking to NPCs to find leads on an investigation.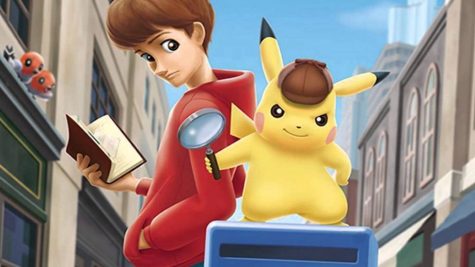 The movie, as previously stated, is only loosely based off of the 3DS game, so its plot is quite different. The main protagonist is a 21-year old also named Tim, played by Justice Smith (Jurassic World: Fallen Kingdom, Paper Towns), that is trying to find out why his father mysteriously goes missing. When he's in his house trying to get his life together after failing to become a Pokémon trainer, he starts to hear bumps and screeks and spots a yellow blur jumping around his living room. The blur introduces himself as Detective Pikachu, played by Ryan Reynolds (Deadpool, Green Lantern) with a deep, earnest voice, as he had in the 3DS game. The plot then becomes the stereotypical "oh my god did you just talk" with Tim soon realizing he's the only person that can understand him. Soon, the dynamic duo find themselves evading attacking Pokémon in a hallway, escaping the bite of a not so friendly Charizard, and trying to extract answers and clues from a mute Mr. Mime.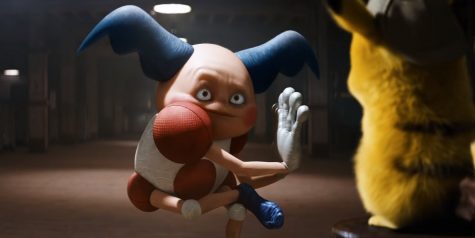 Though video game movies usually receive a ton of criticism from movie-goers, gamers, and everyone else with enough wits to tell the difference between a good film and a bad film, Detective Pikachu surprisingly received a good amount of positive reception from viewers.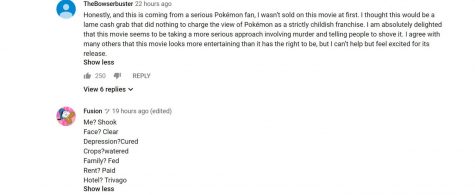 I too was impressed by the stability of the movie, and have high hopes it won't be a dookie-inducing modge-podge like Tomb Raider and Super Mario Bros., but a homage to anyone familiar to the world of pop culture reminiscent of movies like Wreck It-Ralph and Ready Player One.
"Detective Pikachu" is going to sneak into a theater near you on May 10, 2019!!