What's the Story Behind the Sign?
Hang on for a minute...we're trying to find some more stories you might like.
This sign has been spreading around the city of Westlake with a striking message: "Hate has no home here."
On a normal Thursday afternoon in February, 2018, an interracial family, who has lived in Westlake for a year, found a styrofoam cooler that had hand-drawn Swastikas and Satan references on it, anchored by a bottle in their front lawn.
The couple, Ryan and Ethnedp Dunkle, now a family with a two-year-old son, reported the hateful message to the police, and the police have been patrolling Clague Road. The makers of the hateful message have not been found.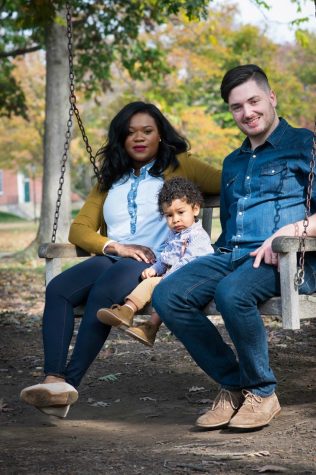 The family explained to Cleveland 19 News how they used to feel safe in their home, but not any more.
Ryan Dunkle explained, "As soon as I saw the Swastika, I stopped dead in my tracks."
The Dunkles believe the placing of the cooler on their lawn is no coincidence, but hatred towards their being an interracial couple.
"This doesn't look like this is a prank. How can you prank someone like this? This is not funny. I don't find it funny at all. There's nothing funny about it. This is hate, pure hateful," Ethnedp said.
The "Hate has no home here" signs that have been spreading around the city originated from a 3rd grader in the North Park neighborhood in Chicago who used the phrase, "hate has no home here!" These signs not only are spreading through Westlake, but across the country, boldy explaining how there is no room for hate in our neighborhoods.
As a community, we need to fight for families like the Dunkles who don't feel safe, even in their own home.
And we should take pride in the action our community took to spread awareness. The signs are visible on roads all over Westlake.
We can make Westlake a better place — a place that welcomes and protects its citizens — one sign at a time.
Learn more about the movement at http://hatehasnohome.org