Story of Gary Dumm, a Renowned Cleveland Artist
The "Comics are ART Expo" on October 20th by Sheffield comic book shop "Comics Are Go!" turned out to be a major success. Not only were there terrific pieces of art with prices ranging from $50.00 to $4,250.00 to priceless, but also experienced local artists as well. One these skillful souls was that of Gary Dumm, an artist who has been in the comic book industry ever since the 70s.
I first met Mr. Dumm, age 70, at a comic book show in Fairview last year and purchased his interesting work Bebopman!, in which he drew the art. Similar to Bebopman!, Mr. Dumm has collaborated with other indie artists such as his wife and the Cleveland legend Harvey Pekar to construct colorful stories rich with reality and realatibility.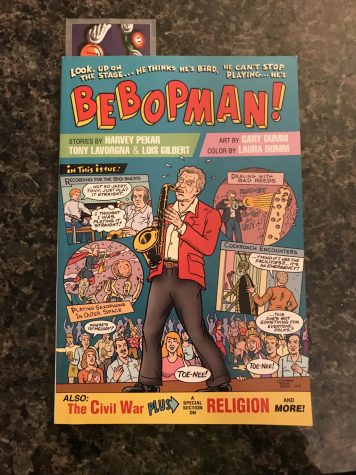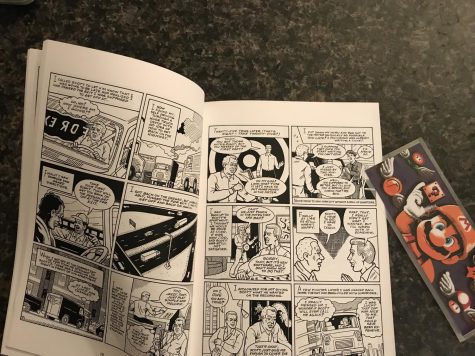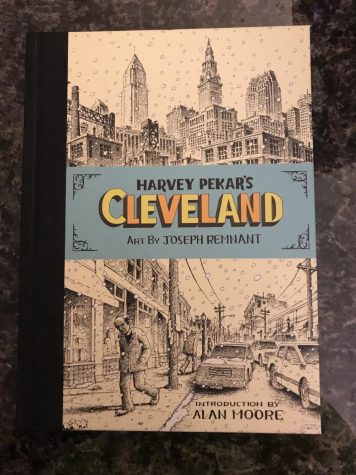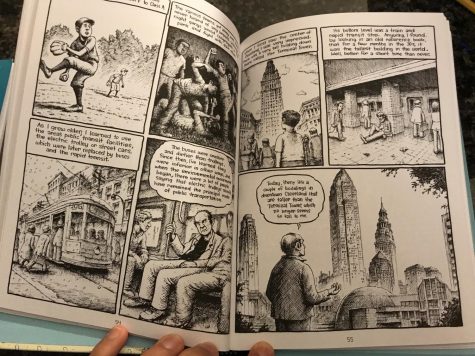 -Some examples of Pekar's and Dumm's work. The aforementioned Bebopman! centers around the real life story of Tony Lavorgna, a struggling jazz artist who shows his feelings and thoughts through superhero-esque fantasies and his interesting life story. The graphic novel Cleveland is yet another biography, this time about Harvey Pekar's life and the history of Cleveland itself. Amazingly, the introduction is by non-indie artist Alan Moore, who is an even huger legend and is credited with writing many comics for DC, most notably Batman.   
Despite his obvious popularity, I was quite surprised to meet Dumm once again at the "Comics are ART Expo". He was doing the usual, where he greeted and spoke to fans coming from all around, while promoting his relatively new historical graphic novel Tunnel to Hell: The Lake Erie Tunnel Disasters-Tales of Heroism and Tragedy, along with interesting, meaningful artwork.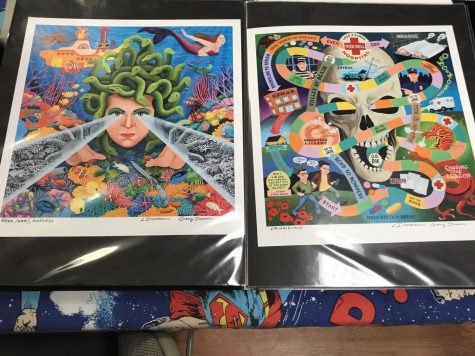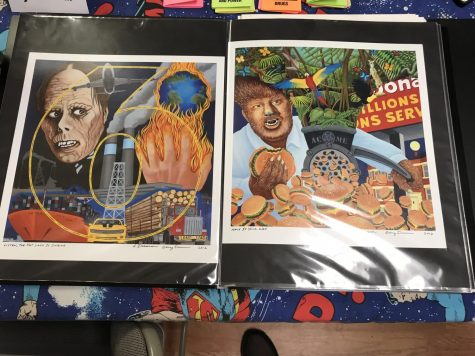 -Some examples of Dumm's artwork from the "Comics are ART Expo", with the board game coming out of a skull representing the game people play when they mess with drugs and addiction. Additionally, the piece of artwork showing the world burning symbolizes the 6th extinction, in which man would destroy the earth through pollution. 
Mr. Dumm has been diagnosed with cancer for four years, but still goes on the road to many different comic book events to promote his work. On behalf of his journey, Green and White decided to interview him to learn his story and  how he got to where he is now.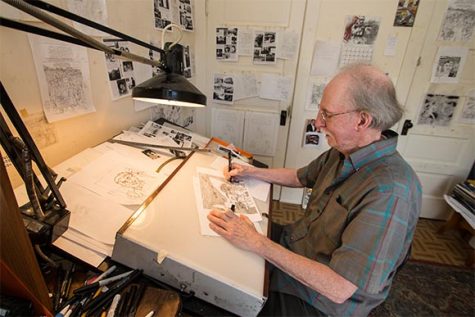 First of all, when did you start getting into professional comic book art?
Mr. Dumm: Well, professionally probably around 1975. I was 28 years old, and I've been drawing before 10 years old.
How long have you've been attending art expos like the "Comics are ART Expo" and Comic-Cons?
Mr. Dumm: Probably started around 1973 attending; looking at other people's work, et cetera. And then, getting my working comics, and then taking my work to conventions.
Have you've ever gotten any offers from professional publishers?
Mr. Dumm: I've worked for DC comics and Dark Horse comics, so I have.
Would you prefer being an indie artist over being a professional artist for a publisher?
Mr. Dumm: I believe indie artists can also be professional artists. But yes, I do prefer to work as an indie rather than for DC or Marvel 'cause I don't do superhero stuff.
Coming off of the previous question, would you prefer to work on comics about life and real-life events rather than comics about the supernatural, galaxies, superheros, and similar topics?
Mr. Dumm: Primarily. Although, from time to time I enjoy reading those kind of comics.
Who's the most famous artist you've ever met?
Mr. Dumm: I've met a number of famous artists. I've just met a whole bunch of people. I've never met Jack Kirby though (*Dumm asks, "Do you know Jack Kirby?" I respond with "Yes, may he rest in peace."*).
Do you plan to attend other comic book events to promote your artwork for the remainder of your life?
Mr. Dumm: Yeah, because I enjoy doing what I'm doing with you, which is talking to people. And that's talking to people. And if they come in to something like this, we would have something in common.