How I Joined the Green and White Newspaper Club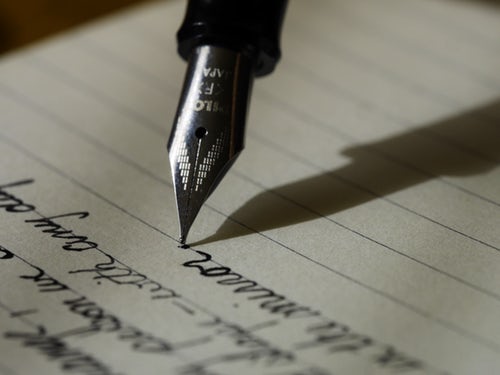 "Huh? What did you just say?"
That's probably my most asked question.
I have always struggled with communication. When I was a toddler, my friends could speak full sentences whereas I only mumbled one word phrases. In class or having conversations with my friends, I stuttered as my brain froze to process information. Many people often had difficulty hearing me. Teachers, classmates, and friends occasionally asked me to speak up or repeat myself. Determined to avoid these awkward situations, I became more quiet. As high school moved on, many of my classmates during my freshman year knew me just as the "quiet" student, who merely works hard in school. 
One day, at a massive club fair sophomore year, a booth attracted my attention- The Green and White Newspaper. I thought to give it a shot. At first, writing felt like a daunting task. For a while, I limited my duties to photography, simply snatching photos at football games on my phone. However, feeling the urge to try something new,  I decided to write my first story: an article on daylight savings. Only a few people read it, and it wasn't really interesting. However, in that moment- typing on my laptop – I never felt so comfortable expressing myself.  There were no more annoying stutters: just immaculate words. All I had to do was to write. Story after story, my ideas became more complex and thought provoking. I started to gain a larger audience as my articles occasionally became the buzzes that flew around the school.    
 In my senior year, I became the Editor in Chief of our newspaper. My intent is to create pieces and interviews that have the ability to help students appreciate the gifts and personalities of one another.
Many of my friends are also misunderstood, so I enjoy writing articles that present the uniqueness of our student body. Another classmate is outwardly just like me – a shy American-born Chinese student. However, few people know that he is trying to break the Asian American stereotype- good at math, science, and piano- by creating hip-hop videos. Featuring his work and the behind-the-scene meanings of his songs, this article quickly became one of my most popular stories. 
Beyond this, I am also concerned with community issues. Often too embarrassed or intimidated by controversy, I felt uncomfortable bringing up school issues in front of my friends or classmates, so I turned to writing as my new platform. My articles raised awareness of our parking lot congestion, limited cell phone service, high school fashion, and academic integrity. Taking notice of the widespread incidents of cheating, I voiced my concern about how students took advantage of recycled tests. My article promoted honesty, being true to one's work. This year, my goal is to address our school's significant vaping issue, informing the dangerous health risks associated with early nicotine use.
I never realized that writing would connect me toward my classmates and peers. I believed many people are overlooked, even quiet like me. While we may not be eloquent, each one of us makes valuable contributions toward our neighborhood or school campus. Whether if it is by writing or other passions, we make the world who we are.