Hey Browns! Let's Get It Right This Time.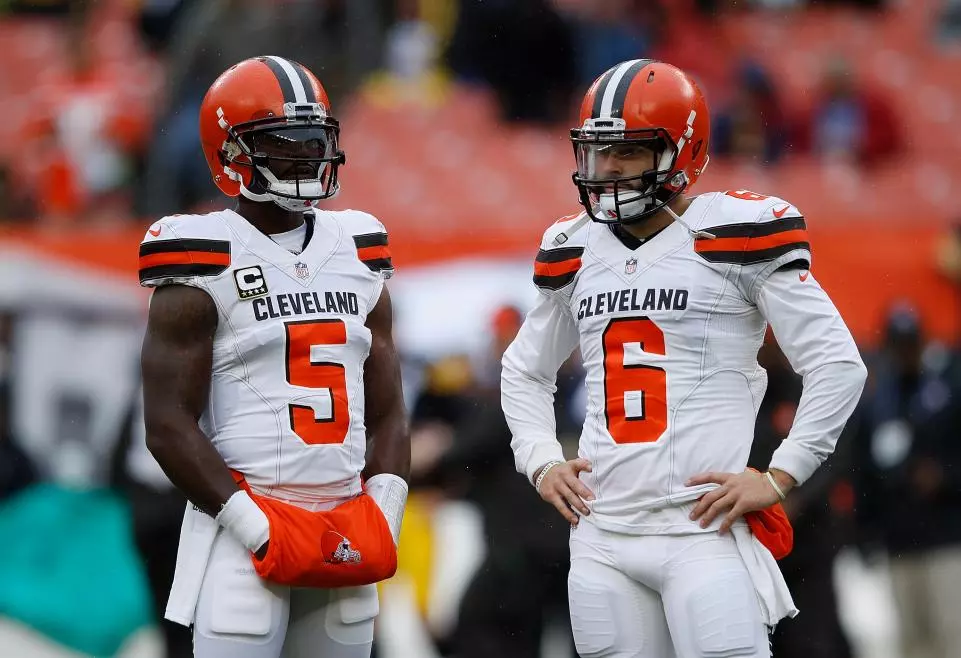 Ever since the Cleveland Browns drafted the Number 1 overall pick, coach Hue Jackson has clearly been reluctant to name Baker Mayfield as the starting quarterback for the Browns. Tyrod Taylor, the current starting quarterback, had a rough debut in his game against the Steelers. But Jackson still intends to keep Mayfield on the bench.
"I like our quarterback (Taylor)," stated Jackson. "I like our young quarterback a lot, but it did not change my mind in anything."
Not only has Mayfield won several plaques and trophies during his stint in both Oklahoma and Texas but also started his football career as a walk-on. Virtually unrecruited coming out of high school, he walks-on to Texas Tech and beats Davis Webber for the starting position.
Next, he completed 70 percent of his passes and threw 3965 yards. Furthermore, what makes him  truly unique is his leadership. He helps other players improve and want to play alongside him.
Despite starting with the second string, Baker clearly has the potential to lead the Browns to 5 to 7 wins this season. He has completed 17/20 passes and threw 212 yards. Though the preseason is nowhere near the competition, Baker Mayfield has led the Browns to a 3-1 start.
Tyrod Taylor has shown flashes. He's a good quarterback. But he will only lead the Browns to success in the short term. On the other hand, Mayfield is a long term talent. Let Mayfield become experienced now — it's only just the beginning. Give him time. Mayfield will eventually become a transcendental player.
The Browns have a history of messing up the quarterback position. But Mayfield is ready to play. Let him.
Image citation: https://www.newsweek.com/baker-mayfield-should-start-browns-heres-why-1116582