Fashion Focus: Abbey Moutoux
How would you describe your style?
I'm not sure there's one specific word to describe by style. I kind of find myself all over the place. It could be bohemian one day, a little more chic the next, or even a little sophisticated. It definitely changes daily based on how I'm feeling when I wake up. I usually see a certain item of clothing I want to wear and build the rest of the outfit around that.
What do you think your style says about your personality?
I think my style shows how unique and open-minded I am as a person. I touch base on a few different styles just like I have a few different personalities or an extrovert type of personality.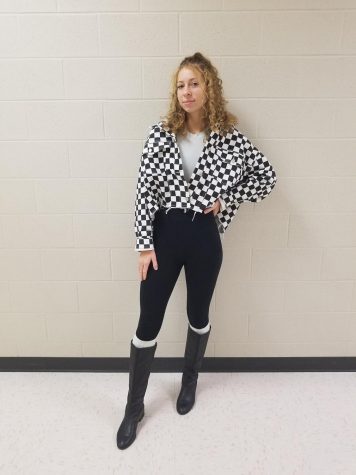 Who inspires your style?
I don't have any particular people who inspire my style but it's mostly from social media influencers that I see pop up on my social media.
How do you decide what you're going to wear everyday?
Usually when I wake up I'm in a specific mood and then based off of that, there's usually a specific piece of clothing I want to wear and I try and put an outfit together with that. Sometimes I base my outfits on what I have planned after school.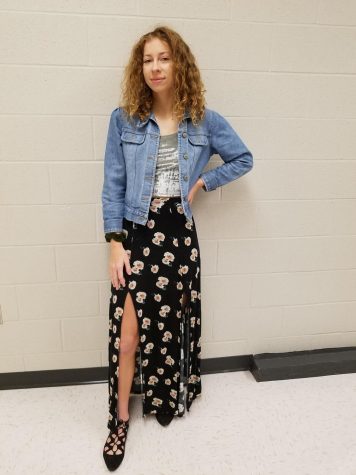 Where do you buy most of your clothes?
About 90% of my clothes are from forever 21 and the other small percentage is Marshall's or thrift stores. I shop on a budget but it works out.
What's your favorite clothing brand regardless of how expensive?
My favorite brand of clothing is Forever 21 because there's just so many types of clothing from there. You can find literally anything you need from there.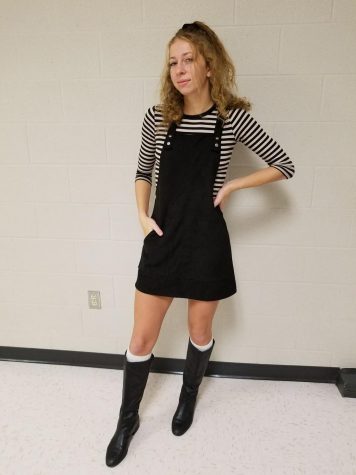 What's your favorite color for clothing?
I use to wear a lot of black, like every outfit included it, however, I've been started to really like soft pinks and yellow.
Which type of clothing is your favorite?
I really love fit and flare pants that are like bell bottom leggings. I have so many pairs.
What are your favorite shoes?
My favorite pair of shoes are any black shoes. Whether it's little booties or little lace up shoes, they're my go to.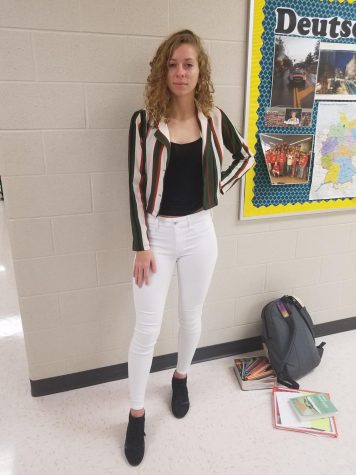 If you could choose one clothing item out of all the ones you've owned which is your favorite and why?
I would choose my black and spring color flare pants. They're my ride-or-die pants. They're super comfortable yet can be dressed up very nicely and worn for many occasions.
What would your advice be to someone who wants to develop their own style?
I would say that it's really a trial and error type situation. Just getting out there and trying a bunch of clothes on in different outfits in a dressing room really helps. You can see what's comfortable for you and what's not. I'm still learning what I like and what I don't. It's whatever you feel happy and confident wearing. Don't try to replicate anyone's style because that's not who you are. Just have fun with it all.
Leave a Comment