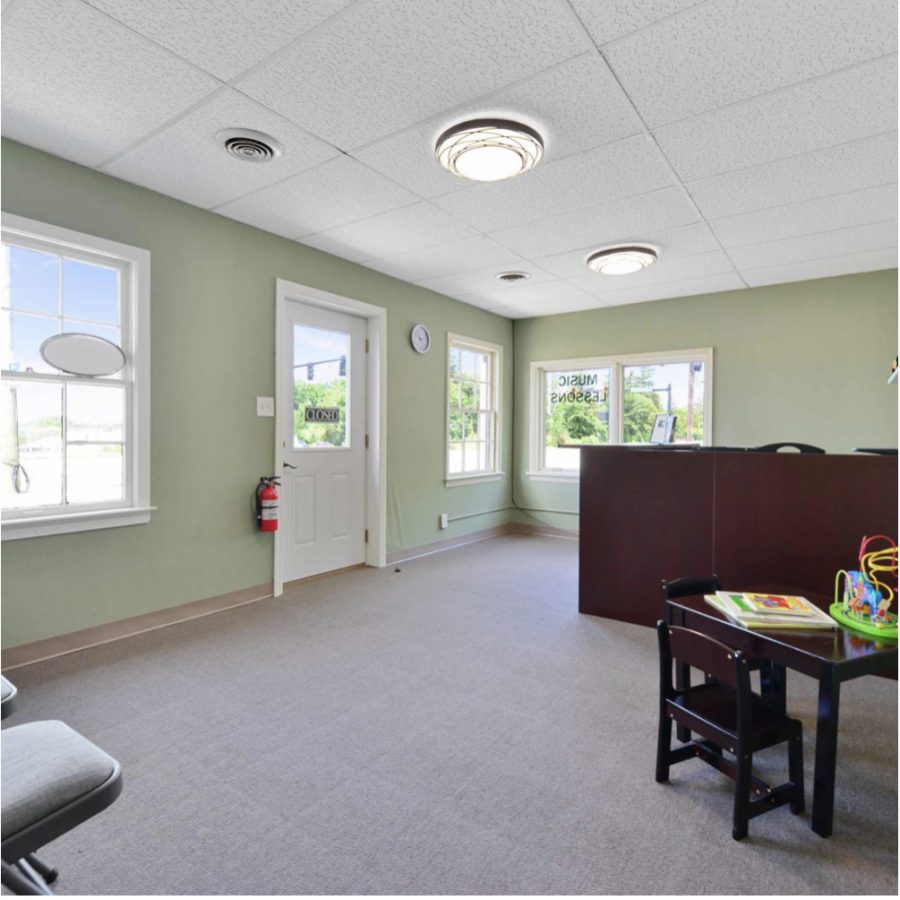 The Rise of Westlake Music Academy
On April 18th, 2019, perfect spring weather made it a great day to open a new business. Mr. James Flood, an experienced guitar teacher, joined Mayor Clough in Westlake Music Academy's ribbon-cutting ceremony, precluding the music center's rapid rise on the West Side.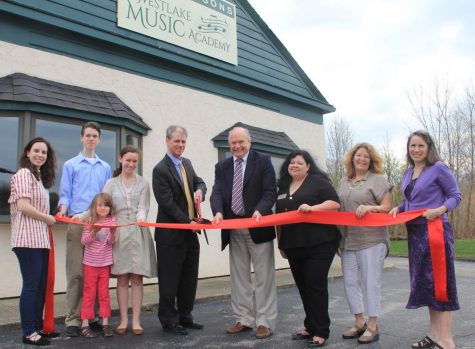 Last year, WMA had one hundred ninety lesson slots filled, which was impressive for a school that had only been open for ten months. When coronavirus lockdowns started, however, the school lost forty-four students. Nevertheless, WMA has been able to bounce back stronger than ever, with over two hundred fifty lesson slots currently filled. As a result, the Green & White interviewed Mr. Flood on behalf of WMA's success. 
"A tremendous amount of preparation [was involved], much more preparation that I ever imagined we needed. I had an existing business for a number of years called James Flood Guitar Lessons. It was mostly based in Lakewood, but I had two locations on the East Side. We transferred the students from James Flood Guitar Lessons to Westlake Music Academy, and there were forty-four, so that's what we started with."
Deciding at the end of April 2017 to pursue his new business, Mr. Flood marketed hard a couple of weeks before its opening. "I wanted to expand from a small business of just me teaching guitar to a much larger one of hiring teachers to teach all kinds of instruments."
When asked how many "kids" were at Westlake Music Academy over the summer, Mr. Flood quickly reminded us that students are not always that young. In reality, a considerable percentage of WMA's students are adults, as the school hopes to appeal to all ages. According to Mr. Flood, "The growth was very good, it was excellent."
Ever since WMA opened, it has had teachers for the following programs: guitar, piano, voice, violin, viola, cello, double bass, electric bass, flute, percussion, and MusikGarten, a program for students under five that teaches basic musical concepts. Keeping standards high, all are required to have at least a bachelor's or master's degree in their respective areas of study.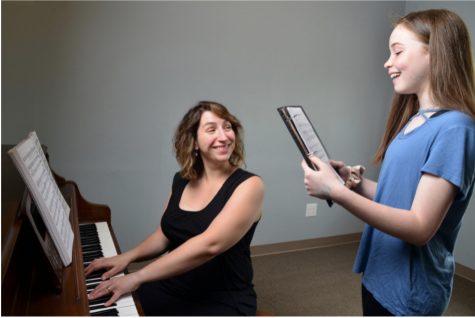 Although some teachers already have degrees in education and pedagogy, many of WMA's teachers have been trained by WMA staff. Mr. Flood, the most powerful staff member, makes the decision to train a teacher based on his or her experience. If the teacher doesn't meet his prerequisites, Mr. Flood has him or her trained by another teacher.
Due to Mr. Flood building his career around the guitar, WMA has relatively high expectations for its guitar teachers. All of them, no matter how experienced, must undergo special training from Mr. Flood himself. In addition, they should be highly varied in their playing and teaching styles. This is especially shown in the fact that classically trained guitar teachers have also played in jazz trios, rock bands, and music pits.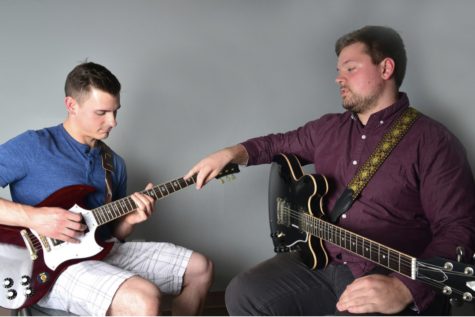 Mr. Flood, building a successful business around good teaching, elaborates on his expectations. "Good teaching comes from inborn talent and desire. So, by learning your craft and really studying your instrument, you can become an outstanding teacher of that instrument just because of your natural talent for teaching and your desire to teach. That's what I look for in teachers. I ask myself: Does this person really love to teach? Can they articulate what they teach? Are their principles solid from both a methodical and technical standpoint?"
Mr. Flood believes himself to be lucky with his current staff. "I knew that I wanted top-notch teachers. So, it wasn't easy to find the teachers that I did. It's taken time, and I'm very happy with the teachers we have. I consider myself blessed because I happen to have a team of quality teachers. Not just musicians who teach, but musicians who really identify themselves as teachers and educators of music."
One thing that makes WMA unique from other music schools is its staff meetings. "We have regular faculty meetings twice a month, where we get together and basically discuss how to be better teachers and how to grow as teachers. It's a little bit more of a team atmosphere."
In addition to the meetings, WMA has a Musical Ladder system in place for students eleven and under. This seventeen-level system is used to keep track of a student's progress every couple of months, with the highest level being "Artist." As they ascend the ladder, students also receive prizes such as wristbands and trophies. "It's kind of like the karate belt system. Other than that, the karate belt system has more universal standards, while the standards that we set are for each student. For example, 'Allegro' may mean something else for one teacher's student than another one of that teacher's students, so it's very individualized."
Mr. Flood believes Westlake was the best place on the West Side to open his business due to its populous suburbs and strong economy. With many past WHS graduates pursuing careers in music, our musical city is only complemented by the rapid rise of a music center like WMA.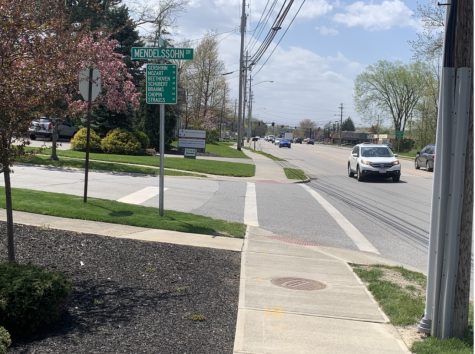 If you're interested in lessons, call (440) 558-6876 to schedule today. Also, to learn more about Westlake Music Academy, go on its website https://www.thewestlakemusicacademy.com.