What's It Like To Be The Happiest Person At WHS?
February 12, 2018
Can you describe yourself in three words? I'm always happy, very positive, very optimistic. Pictured from left to right: Rachel and her twin Jennifer. What do you love most about yourself? Probably that I'm outgoing, always able to see the bright side of things, rather than focusing on the negative side. What makes you happy? Spirit days at school--one of my favorite things ever, seeing my teammates succeed/meet goals, freshly scooped ice cream. From left to right: Ghazal Adibi, Rachel Wagner, Madison Stanca, Jennifer Wagner. What makes you sad? Not much that makes ...
Cooking Corner: Testing Rolled Ice Cream
February 11, 2018
TRIAL ONE: OREO STRAWBERRY Ingredients 1 cup of heavy whipping cream About 6 ounces of sweetened condensed milk 6 crushed Oreos A handful of diced strawberries Steps I put whipping cream and condensed milk in a mixer Then I added the Oreos Then the strawberries Mix. The texture was very fluffy and whip-cream like Scoop it and spread it into a lined baking sheet Freeze overnight Roll with the help of a spatula Results It definitely did not roll, but because it tasted pretty good, I'm considering this a semi-fail. Since I let it mix for too long, it became almost l...
February 9, 2018
How would you describe your style? Ghazal Adibi: Random. Pops of color. Is it always the same or does it change? GA: It's like the same vibe but I do change it sometimes, it depends on my mood. What do you think your style says about your personality? GA: That I'm really extroverted. Just kinda like I do what I want. Who inspires your style? GA: Umm I would say a lot of celebrities, and I go through Pinterest and Instagram. Also my friends. One of my friends in California, Katherine, she always wore out of the ordinary clothes and really bold stuff. I always thought that was cool How do you de...
Fashion Focus with Eric Horwitz
February 5, 2018
This week we interviewed Eric Horwitz, to learn more about what inspire his unique sense of style and to hear some funny stories about his fashion journey thus far. GW: Can you define your style in three words? EH: Uh… I'd say experimental...I don't know what the word is for this but like where you take one piece of clothing and you try to make that- that pop. And like everything else is dull but that one thing is colorful. I don't know what that is… and I guess another thing would be maybe sometimes daring, I think it is sometimes. GW: And why would you say daring? EH: Bec...
January 28, 2018
For this fashion focus, I interviewed Henyah Dardir, a junior at WHS, who has a continuously fun and unique fashion sense. Can you define your style in 3 words? H.D: Colorful and sophisticated and fun. Now why would you say sophisticated? H.D: Well usually I try to dial it down for school because I really don't want to look like a teacher, but I love wearing blazers and button down tops… like court clothes Who inspires your style? H.D: There is this one actress named Yara Shahidi... M.M: (I interrupt and we fan girl… A LOT) H.D: But like I pull inspiration from everywh...
December 26, 2017
First, fish are the most mesmerizing creatures and, I mean, even minnows. Think about the way they slither through the water, evolutionarily engineered to be as aerodynamic as a bullet, the way their scal...
My Take on the College Application Process
November 13, 2017
College is scary. No, scratch that- terrifying. In theory, the idea of leaving everything behind and starting a new, more independent life is fantastic, but the reality of that idea entails a process that...
First Baptist Church of Sutherland Texas Mass Shooting
November 10, 2017
In Sutherland Springs, Texas on November 5th, 2017, the First Baptist Church was massacred. More than two dozen people were killed. The shooter Devin Kelley, a former Christian, has been a threat to the...
February 5, 2018
Loot Boxes are a very hot topic at the minute . There's some controversy over the microtransaction system that requires real money to be spent after a game has been purchased. However in most cases...
Faith County: Interview with Casey Cipollone
February 3, 2018
Can you give a basic premise of the storyline? A:It is set in a small town in the middle of nowhere, where people are behind the times. They are very old fashioned. And it is about their everyday life ...
An Irish Novel For Everyone Around The World
January 30, 2018
For anyone looking to branch out of the typical, America-centered young adult novels, The author of The Boy in the Striped Pajamas, John Boyne's latest work, The Heart's Invisible Furies, is the place to look. In the n...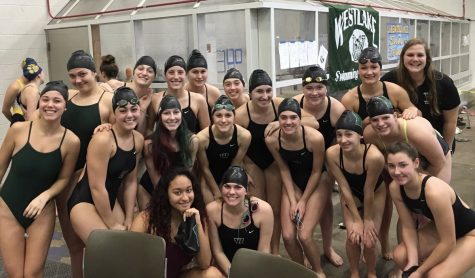 Westlake Swimming Team Advances to Districts
February 11, 2018
This Saturday, February 10th, 2018, the Westlake swim team had a fantastic Sectionals meet at Cleveland...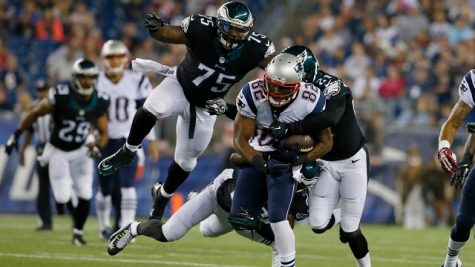 Super Bowl Prediction: The Eagles Will Beat The Patriots
January 29, 2018
On February 4th, the New England Patriots will face the Philadelphia Eagles for the second time sinc...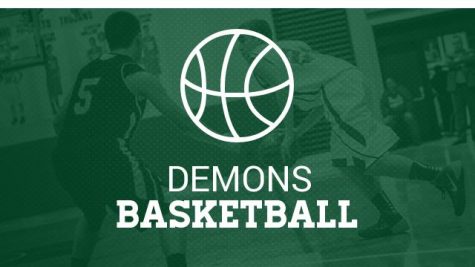 Varsity Basketball: Off to a Good Start
December 5, 2017
The Westlake men's Varsity Basketball team brought home a victory this Friday, December 1st, against...
This week's news covers girls and boys basketball, opening of the W Shop, the Shakespeare monologue contest, and other announcements. Check out t...
Recent Sports Scores
Wednesday, January 10

Girls Varsity Swim

Westlake High School 146 - North Olmstead 40

Friday, January 5

Boys Varsity Swimming

Westlake High School 108 - Avon 78

Friday, January 5

Girls Varsity Swim

Westlake High School 109 - New Brunswick and Berea 77

Friday, January 5

Boys Varsity Swim

Westlake High School 123 - New Brunswick and Berea 62

Friday, January 5

Girls Varsity Swimming

Westlake High School 81 - Avon 105

Friday, December 29

Boys Varsity Swimming

Westlake High School 97 - River 89

Loading ...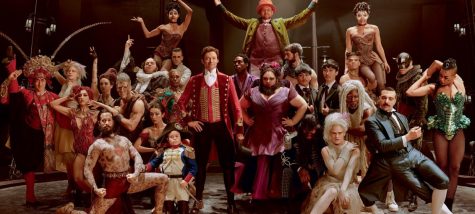 Meghana Tandon, Editor-in-Chief
December 20, 2017
https://www.youtube.com/watch?v=NyVYXRD1Ans&list=PL4J8WRZiwfyOKK5eSTY5sXOODjnruJ6N5 Let me...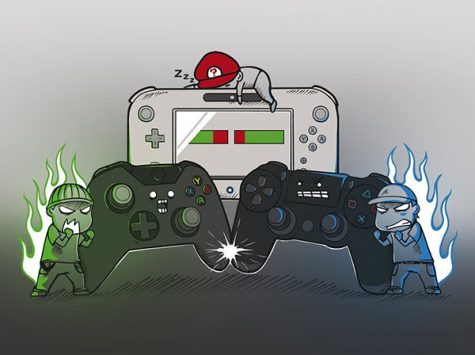 December 6, 2017
Okay everyone, buckle up because we're going into the videogame world. We're not just talking about videogames ladies and gentlemen,we're diving into what I believe is the most toxic part of gaming....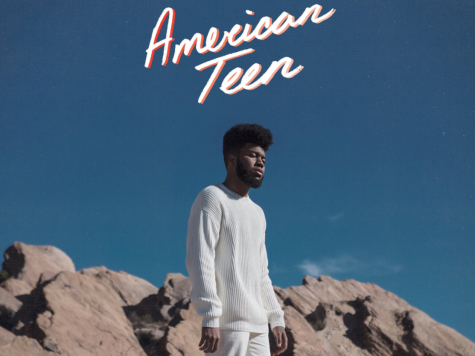 Need New Music? Check Out 19 Year Old Khalid.
November 25, 2017
If you're not living under a rock, then you've probably heard "Location" or "Young Dumb and Broke" in the car, at the mall, or even at a grocery store. You may even know the lyrics to these fun blends...