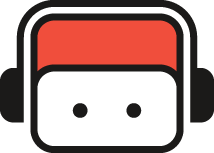 Underrated Songs to Refresh Your Playlist
October 8, 2018
We've all hit those moments when we needed to refresh our go-to playlist. It's hard not to get sick and tired of the songs you've had on repeat for months. Maybe you need some mellow tunes to listen to before bed, or something to make the boring car ride a mini dance workout. Well, you've come to the right place.
Here's a variety of quiet, upbeat, and everything in between from artists I think are vastly underrated.
1. Icarus- Jeremy Zucker
Disclaimer: Jeremy Zucker may or may not show up on this list a few times because I am obsessed with his music. I like this song specifically, because I think it really reflects a somewhat mainstream sound that he has made his own. It's almost like it could be pop but there is just something about it that has swerved from the mold. This song is also a good introduction into the vibe you'll get from his lyrics. They're very much relationship centered but this song involves an intriguing twist on the Greek myth of Icarus who flew to close to the sun, despite his father's warnings. Not all of his lyrics are this poetic; in fact, many are quite basic. But, there is something in his candidness that I like to think is coming from a place of genuine emotion and who doesn't like music that makes them feel something?
2. all the kids are depressed- Jeremy Zucker
Alright, so I decided to include this one because you can get a sense of his acoustic heavy sound that permeates his newer music from the EP glisten. The whole EP, which is pretty short at four songs, is pretty much perfect but this song was definitely a standout. Especially with the music video, Zucker's using his platform to advocate awareness about, well you guessed it, depression and it's really beautifully done. This song has garnered a bit of attention with 3 million views on Youtube but this gem really needs more love, so definitely take a listen.
3. end- Jeremy Zucker
OK, ok I promise this is the last one. This song's about a dying relationship, hence the title "end" and it has that classic mellow sound you've probably come to expect. He also has an acoustic version of this song that you should check out if you like his music. Here it is paired with some beautiful, scenic footage.
4. Overwhelming- Jon Bellion
I know I said Zucker does this but Jon Bellion really makes the pop sound his own. He is one of the few artists who has a completely original sound that involes choppy sound bites and samples, crazy orchestration, and clever, insightful lyrics. His most popular song was years ago as the vocalist on "Beautiful Now" with Zedd and as of two years ago, All Time Low was also one of his bigger hits. The songs I'll be including from him are all from the album The Human Condition which is a beautiful package that should be listened to in its entirety but since I can't include all those songs here, I've picked my favorites. The album is a few years old now, but that doesn't mean you can't still experience its magic. Here is Overwhelming:
5. Maybe IDK- Jon Bellion
Bellion's songs are not only fun to dance to, but they also have sincerity to them. You can tell there is time, effort, and love put into his songs, especially when you watch his BTS in the studio. "Maybe IDK" is an introspective song that mentions s lot of themes: money, loneliness, current events, all somewhat centered around Bellion's faith in God. Even though I do not necessarily devote myself to a religion, I have to say that this song is really beautiful. It has a great message about the accepting the unknown and is worth the listen, even if you're not religious.
6. Floating- Alina Baraz Ft. Khalid
Pretty much everyone knows Khalid. He's taken the pop world by storm within the past year and has been churning out one hit after another. But, not many people know about the hidden gems that are his collaborations with Alina Baraz. Alina Baraz, who hails from Cleveland, has a light airy voice. When paired with Khalid's deeper tone, the two produce some of the smoothest tracks you will ever hear.
7. Electric- Alina Baraz Ft. Khalid
Here is their first collab. The beat jumps around in completely unexpected ways and that makes this song such a fun listen. Trust me, when the "ohhhs" start kicking in from Khalid, your ears will be thanking you.
8. September 16- Russ
Alright, so I know the Internet hates Russ and if you're one of those people, just know that I understand where you're coming from. But, that doesn't mean you can't like his music because some of it is pretty good. September 16 is about a worn-out marriage. It hashes out the problems that Russ has observed within his own parents and as he adopts each spouse's persona, he creates a masterpiece that will hit you right int he feels. This song, coming from a hip-hop artist, is incredible in its simplicity. The music production is good but it's nothing very special: it's relaxed. That's because this no-nonsense song doesn't need trap beats and ad libs. The lyrics do the heavy-lifting as they shed light on a subject that isn't really covered in music all that often.
9. Forever Always- Chance the Rapper, Daniel Caesar, Rex Orange County, Peter CottonTale
Alright, I know I said this list was going to have upbeat songs and I have so far failed tremendously at that…and it's not getting any better from here. Here is one more mellow song to add to your playlist! This song totally went under everyone's radar but it is gooood. I'll admit I am not very familiar with Chance (big surprise, right?) but I am very familiar with Rex Orange County and Caesar for their indie and R&B genres, respectively. When I found out they were releasing this collab, I was excited to say the least. I like the soul/gospel aspect that is added with the choir singing "forever" for the second half the song. Take a listen:
10. First World Problems- Chance the Rapper and Daniel Caesar (on guitar)
I am pretty sure this song was never released as a single or anything really. It was debuted sans a title on The Late Show with Stephen Colbert (which is how I found it) and man, oh man was I blown away when I listened to it. This song tells a whole story, lyrically and musically. Chance spills his soul and then speaks to something bigger than himself. Simultaneously the music shifts from gentle guitar that swells into jazzy chaos. Then, when the intensity hits its crescendo, everything abruptly stops with the last line. Its almost a shame that this song has been kept such a secret. But now that you know about it, take the few minutes to check it out.
11. Streetcar- Daniel Caesar
Daniel Caesar's voice is unequivocally that of an angel's and this song is a perfect example of his ability to make the same two lines beautiful, no matter how many times they are repeated. Streetcar, similar to last one, turns into a journey. Caesar sings of reaching a destination and as the drum kicks in, its as if he is fast approaching it. So hop on and enjoy the ride.
12. Next To Me- Imagine Dragons
Disclaimer: I know Imagine Dragons isn't underrated and neither is a song that has 93 million views on Youtube, but hear me out. Imagine Dragons churns out about three top singles with every album. It's basically an expectation now. But compared to Thunder and Believer, Next To Me has received relatively little attention despite being quite an enjoyable song. It's a cute shoutout to the partner who always sticks around, and possesses a resemblance to the old-school Imagine Dragons sound so give it a shot (it's also a little more upbeat than the rest!).
13. Cold- Rich Brian
I know literally only three songs from this artist but I can vouch for them without fail. If you couldn't tell by now, I like my rap to be deep and this does it for me. Yeah, there's elements of traditional rap motifs but overall I vibe with the unique sound and respect the introspection within the lyrics.
14. History- Rich Brian
History is about a former couple who has had -you guessed it- history and is (maybe?) on the verge of reconciliation. It's sweet, may remind you of Pokemon (at least according to the comments, I wouldn't know…), and has one of the best music videos I've seen in a while. Iconic clips from childhood media paired with this mellow tune will have you feeling extremely nostalgiac. Time to take a trip down memory lane with History.
15. Supernova- Ansel Elgort
So who knew Ansel Elgort ("The Fault in Our Stars", "Baby Driver") could sing? I didn't- at least not until a few months ago. The beat kicks in and dominates the song is just the right way, and Elgort's raspy voice fits surprisingly well with this genre. Enjoy this interesting take on heartbreak in Supernova.