Fashion Focus: Scott Rennard
October 8, 2018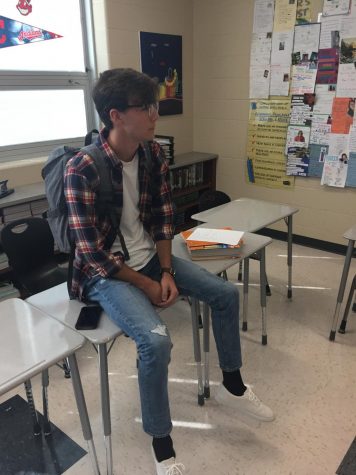 How would you describe your fashion?
Well, I just try to be easy and I do not want to do too much. I think simple things tend to look better.
Does your style reflect your personality?
I think so because I am a loud and annoying person. I would not say I dress flashy but I feel that I get a lot of attention from other people for how I dress.
What are your favorite pieces of clothing/ accessory?
My favorite are shoes. Probably white sneakers because they go with everything and make anything look good. My favorite pants would be jeans because different colors can compliment all sorts of outfits.
Do you feel that you got more attention from people for trying new and different types of clothes?
Ya, but it is not always positive attention.Sometimes people make fun of me but it's cool
What are your favorite places to shop?
I just go whatever looks cool. So I do a lot of stuff online because it is easy to see pictures and it easy to look through stuff really quickly. I also find that other places fit with me better and Old Navy and Target clothes.
Do you like to wear gold chains?
I don't really do accessories. I used to wear gold chains but I thought it was too flashy. Now I just wear simple watches.