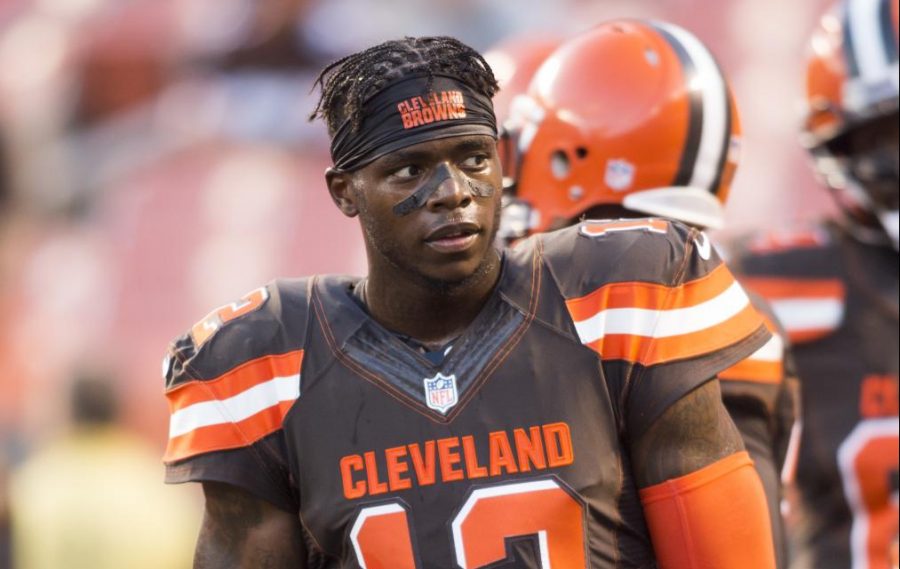 After being reinstated by the NFL, Josh Gordon will play his first game since 2014 against the Los Angeles Chargers. Before Josh Gordon's drug suspension, Gordon was arguably one of the league's most talented wide receiver. In 2013, Josh Gordon finished with 1,646 receiving yards and nine touchdowns and was named first-team All-pro alongside Calvin Johnson of the Detroit Lions. On December 26, 2013, he was named the Cleveland Chapter PFWA Player of the Year.
Ever since the Brown's 0-11 start of the season, there has been excitement and hope from the fans and coaches for Josh Gordon to fix the dysfunctional franchise. Despite Gordon's lengthy stint away from football, the Browns are still optimistic for Gordon to help the Browns pull off their first win of the season.
Gordon's former teammate Tashaun Gipson says, "You look at the guy, you look at his body type, you look at the things he able to do…. I have no doubt that he's able to make a comeback". However, to say that Josh Gordon would be the same self in 2013 is still questionable. Gordon participated in his first official practice last week since December 26, 2014- a span of 1,063 days from his last practice with the Browns. Furthermore, starting with a team that is last in offensive efficiency and defense in the NFL, while putting up huge stats will not be a huge expectation for Gordon.
Even with the addition of Josh Gordon, the Browns have even worse problems for one receiver to fix. Without Joe Thomas, the offensive line has struggled immensely in protecting the quarterback. Furthermore, rookie DeShona Kize is struggling badly, committing 14 interceptions and only five touchdowns. Though
Josh Gordon has the potential to help the Browns offense, but the Browns are not magically going to be an entirely different team that poses a threat to the Bills or the Patriots. It would be exciting to see Josh Gordon become an integral part of the Browns, but it would not be surprising he Gordon struggles in his upcoming games with the Browns.