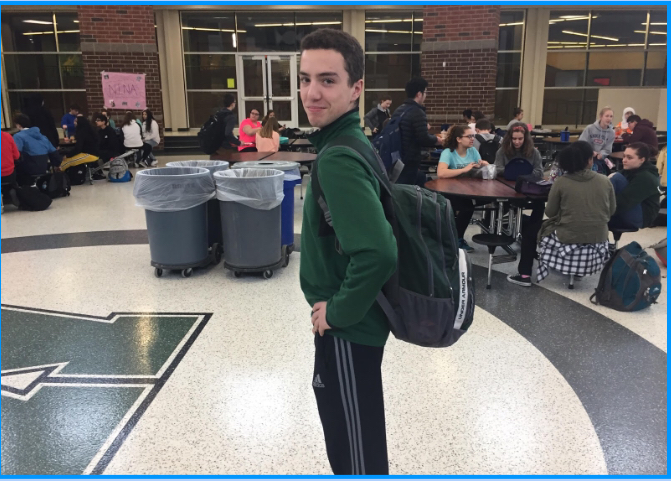 What's your favorite color?
A: My favorite color- blue.
What is your favorite club?
A: Favorite club. Definitely, business club, but film club is a club close to second. I am the president of the business club and film club, I am also an officer. Business club is a great club so come and join us. We need a lot more people and we have a lot of fun. We always have food.
What has been your favorite club in high school?
A: Um. Definitely AP Bio. That was a fun class. Mr. Cuomo was a great teacher. It was a lot of fun.
Where do you want to go to college and what do you want to major in?
A: I am attending The Ohio State University. I am majoring in finance and co-majoring in international business.
What are you looking forward to most in college?
A: Um. Freedom. Just being by myself and independent. I am also excited to meet new people and I think I would have a blast in college while still keeping my grades up.
Who is your favorite musical artist and genre?
A: I like hip-hop a lot. Probably my favorite artist would be, maybe Migos, Travis Scott, and Kendrick Lamar. I just like the different rhythms and it always gets me hyped.
What are your favorite activities to do?
A: I like to run cross country. Play Lacrosse. I like geography a lot.
What is a piece of advice you would give to underclassmen?
A: Get involved early. Be in as many clubs as you can. Then later, you can narrow it down and see what you like the best. But definitely, high school is more fun when you are more involved because you get to meet new people and find the things you love.
What are your favorite memories at Westlake High School?
A: That is a tough one. Definitely Rose Arch and what else? Let me think. We can go to the next one.
If you could travel anywhere, where would you want to go?
A: Definitely Fiji.
What is your biggest pet peeve?
A: I hate it when someone is talking during a movie. That really annoys me.