All The Bright Places Book Review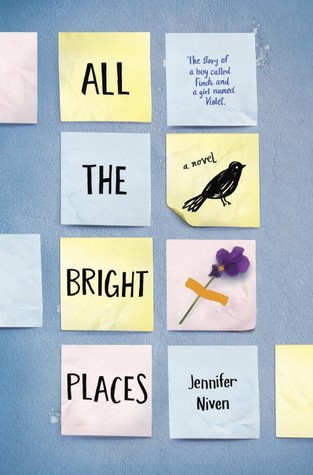 Hang on for a minute...we're trying to find some more stories you might like.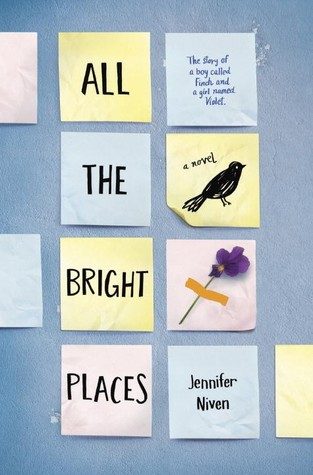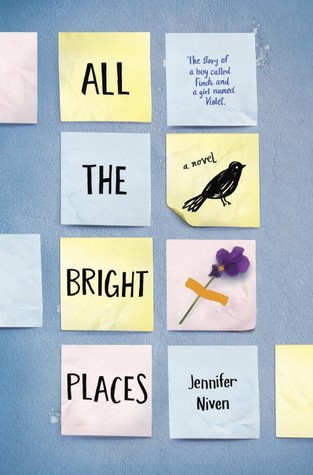 Many of you may not know this, but national suicide prevention week was just last week, September 9 to September 15, and I find mental health to be a big deal. Recently, I've read a book that shows just how important it is to be mentally healthy in addition to giving you a view of its powerful effect on the person struggling from it. This book is called All the Bright Places and it is a heartbreaking story about two kids, Theodore Finch and Violet Markey. Theodore Finch is fascinated by death and every day he thinks about ways to die, yet somehow always manages to find a reason to stay alive. Violet Markey is living in the future and every day, she counts down the days until she'll graduate, until she can escape the town she's living in and escape the death of her sister. They both meet on the ledge of a bell tower after school when they plan to jump off but miraculous change their minds, where it's unclear who saved who. Later on, Theodore begs Violet to work with him on a history project and that's when they realize that they need each other more than they think. I really enjoyed All the Bright Places because it had me both laughing and crying. The book explores a lot of mature topics but makes them comprehensible for young readers, showing how important it is to let people know that you care about them. This book also shows you the chain of events that can happen when someone is going through depression. I rate this book 10/10 and I'd recommend this book to anyone who is at least 15 years old. But I'll warn you, you may need a box of tissues.