Book and Film Review: Wonder
Hang on for a minute...we're trying to find some more stories you might like.
Back when I was in sixth grade, I remember one of my best friends recommending that I read a book called Wonder. When she gave me a small summary of what the book was about, I was intrigued and interested in reading it.
Wonder by R. J. Palacio is about a boy named August Pullman, Auggie, who was born with a rare condition part of which causes him to have some facial deformities. Ever since he was born, he spent a lot of time at the hospital, where numerous surgeries were performed on him. Auggie had been homeschooled by his mother his whole life which kept him protected from the harsh realities of the outside world and the cruel people that inhibit it. Knowing that they can't protect him forever, August's parents enroll him into Beecher Prep Middle School for the start of fifth grade. Auggie knows that he looks different and is apprehensive towards going to school but he obliges and agrees to go. The rest of the book takes us through his journey of friendship, bullying, challenges, and acceptance.
I absolutely loved this b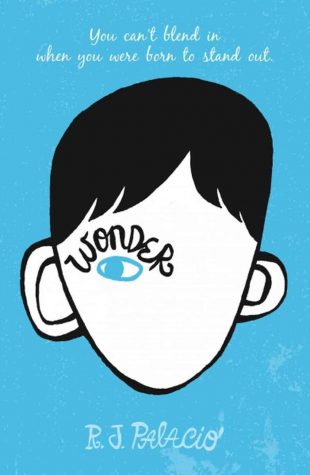 ook and I recommend it because there are many lessons to be learned from it. I think both children and adults can relate to this book regardless of whether they are the one left out, the supportive friend, the worried parent, or even the bully. Wonder has a lot of positive messages and it will inspire you to be a better person.
When I first heard that Wonder will be adapted into a film, I was beyond excited. I was eager to see one of my favorite childhood books come to life. When I finally saw the movie, other than a few minor details, I really appreciated how true the filmmakers stayed to the plot of the book. The film grasps the overall mood and themes of the book and adds more to the emotional aspect of Wonder with a few tear-jerking scenes. I would 100% recommend both reading and watching the movie for Wonder.