WHS Production of The Little Mermaid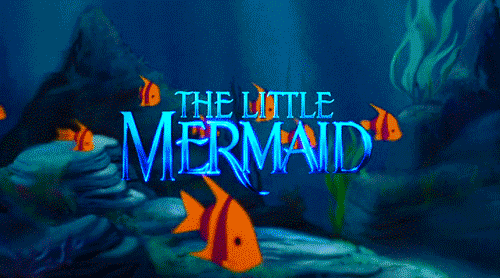 Hang on for a minute...we're trying to find some more stories you might like.
Beginning November 17th, WHS will be performing The Little Mermaid, written by Hans Christian Andersen. This play will be featuring Westlake's most esteemed student actors and actresses. The play has romance but also action, and it has comedy but also drama. It's perfect for any lovers of the arts, satisfying any genre they prefer. The musical is composed of a mix of the Broadway and Disney versions of the Disney film. The play is directed by Mr. Warnke and choreographed by Mrs. Butler who also teaches the music in the musical.
The play will have many different sets, showing both a creative underwater set and a great land (above water) set. The sets were made by the phenomenal volunteer crew. The costumes are going to be of the most colorful, creative costumes the PAC has ever seen. There will be fishy makeup, mermaid tails, Ursula's notorious sea witch costume, and jellyfish. Adding to the fun, the cast is going to be on heelys.
As for the music, Ella Gray, who plays Flounder (Ariel's friend), says, "the pit orchestra is high quality." The orchestra is led by Mr. Little. Gray is especially excited for this play because all the songs will be played live, not from any recordings. Alyssa Gruttadauria, who plays Adriana, and Gray state that their favorite song in the play is "She's in Love," performed by Flounder. Gruttadauria and Gray say their favorite song to rehearse is always "Under the Sea" because the whole cast, including the almost 40 person chorus, performs and the dancing is fantastic. Some very strong voices are Emma Goggin, Ella Gray, Nate Gray, Alyssa Gruttadauria, Hani Baltagi, and Kailee Shaver (the female lead, Ariel). Ella Gray states, "everyone must see it; it's a great show, full of cool songs from Broadway and the movie."
Some exciting features of the play were released. There's going to be a wedding between Nate Gray and Kailee Shaver. All Disney Princesses will make an appearance in the play, even Aurora and Merida. The princesses will be double-casted. There will be a coloring contest and a meet-and-greet with the princesses before the show.
The cast is composed of kids from every grade, but primarily juniors. Male lead Nate Gray states, "practicing in this play has been weird because I practice songs separate from the majority of the cast. But watching the rest of the cast, I got to see their learning processes and how they put things together. It's really cool." This huge cast and crew has been putting this show together since late August. They've worked really hard to make two hours of fun, full of childhood Disney songs. Gruttadauria says, "come and see it. Who doesn't love a good princess musical?"
Image taken from: http://rebloggy.com/post/gif-disney-movie-the-little-mermaid-ariel-disney-gif-sea-eric-ursula-sebastion-m/63907942084